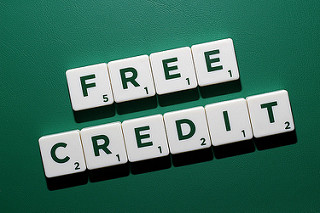 Retailers often offer "interest free" purchases. These "deals" are actually credit cards offered by banks. But these banks can't make money when the credit they are offering is interest free. So they put obstacles in the way to make it difficult to comply with their terms to ensure that you end up paying them something and they turn a profit.
I was in the market for a dining room table and saw the advertisement on television: "interest free for three years!" Despite what you may assume, the store itself doesn't simply let you pay for the merchandise over three years. Instead, a bank issues you a credit card which pays for the furniture and then the bank charges (or claims to charge) no interest for a set amount of time. The obvious question is how does the bank make any money on such deals since they are not charging interest? Like most credit transactions, they're hoping you miss a payment, or send one in late, so they can either charge you all accrued interest or a hefty late fee. But in my situation, I knew I would dutifully pay each month and made sure of that by setting up an automatic withdrawal direct from my checking account each month so that I would have the table paid off in exactly three years. The bank wouldn't be making any money off of my purchase!
But I was wrong. I had underestimated the lengths the bank would go to in order to make money off of my supposed "interest free" dining room table. You see, a year into the three year term, I received a notice that I had missed a payment and had been charged a $25 late fee. I immediately called the bank to figure out what had occurred and received false information that I had never signed up for direct withdrawal of payments. After several weeks of back and forth and investigation into what had occurred, I received yet another late charge on my account. Finally, I was advised of the issue. The automatic withdrawal I had set up to ensure that I diligently and faithfully made each and every payment had automatically, and without notice, terminated. The bank told me that I had to set up the automatic withdrawals each year. Despite my protestations that such an arrangement made little sense considering that the credit was "interest free" for three years, the bank refused to remove the late fees. Disgusted, I simply chose to pay off the full balance at once rather than allow myself to be victimized again.
"Interest free" is rarely free. Banks make no money on interest free credit unless you miss a payment. So they will do everything they can to ensure that a payment is missed. Their actions are often unfair, deceptive, and unlawful. But the banks bet on the fact that few, if any, people are going to seek to enforce their rights over $25 or a similar amount of money. Much like I simply chose to walk away, most consumers whose rights have been violated pay the late fee and move on. Across thousands or millions of such consumers, the banks make plenty of money with little risk of their conduct being legally challenged.
If you have been the victim of an unfair or deceptive practice in connection with your use of a credit card or any other interaction with a business, contact Enright Law. State and federal statutes governing unfair and deceptive trade acts and practices will often entitle you to multiple damages and attorneys' fees and costs. Even if the scam only led to a small individual loss, we may be able to file suit on behalf of all victims of the scam, ensuring that you are properly compensated and the company is forced to change its business practices.
(photo: cafecredit.com)