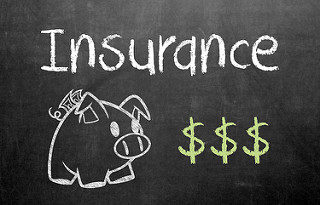 Regulators and courts are scrutinizing lenders and loan servicers for buying force-placed insurance policies. A primary concern is the relationship among loan servicers, lenders, and insurers.
So what is force-placed insurance? Essentially, lenders require that borrowers maintain insurance on their homes and sometimes cars. If a borrower fails to maintain insurance, or if insurance premiums are included in the monthly payment and a borrower defaults, the lender or servicer will "force place" an insurance policy. That means it will "purchase" an insurance policy for you. However, the policy is almost always at an exorbitant price (often 5 to 10 times the cost of a normal policy) which is charged to your account. Moreover, despite the fact you're being charged for the cost of the policy, the insurance will only cover the lender's losses. So your personal property inside the home won't be covered and any liabilities for a car accident (beyond the cost of your car) will not be covered.
The reason why these policies are so expensive concerns the relationship between the lender/loan servicer and the insurance company. Lenders have agreements with the insurers (often exclusive) whereby the lender receives a commission, which is included in the price of the policy, for every force-placed policy it obtains. Often, these lenders will also have an insurance subsidiary or affiliate that reinsures the policy. That means that the bank is essentially placing a bet that an insurance claim won't be made. As such, the lender has an incentive to make sure that a claim is never paid out on the force-placed policy.
Even putting the commissions aside, the cost of these policies is clearly inflated. Research shows that the loss ratio for the average policy is 55%, meaning that insurance companies pay out claims of 55 cents per dollar collected in premiums. For force-placed policies, the ratio is between 15 and 25%. Thus, the risk of loss for the insurers is much lower, but the premiums are much higher.
So what does this mean for you? If you have fallen on hard times and your policy has lapsed, the practice of force-placing insurance policies can make it even more difficult to dig yourself out of the hole. Once you get back on track and are prepared to reinstate your loan, you'll have to come up with missed mortgage and car loan payments and reimburse the lender for the inflated force-placed premium. Moreover, with the volume of loans being serviced, sometimes loan servicers' records will wrongfully reflect that a borrower's insurance has lapsed. Although they're required by law to provide notice before force-placing insurance, notices are sometimes not opened or understood. It is not uncommon for a borrower with a policy already in place to have a lender force-place a policy anyway. In fact, several home and auto lenders have recently been fined and sued for such practices.
If you believe you have been a victim of this practice, you'll need a consumer rights attorney to assist you. When you and I meet, I'll review your loan documents, any correspondence you've received from the lender or servicer, and demand a full account history from your lender (to which you are entitled under federal law). We'll review each and every charge to your loan and determine your rights. The practice of force-placing insurance is unfair and oftentimes deceptive and together we can ensure that you are only charged legitimate and commercially reasonable costs. Contact Enright Law immediately for a free legal consultation.
photo by gotcredit.com